From Avignon to Nîmes
Thursday, 28 February 2008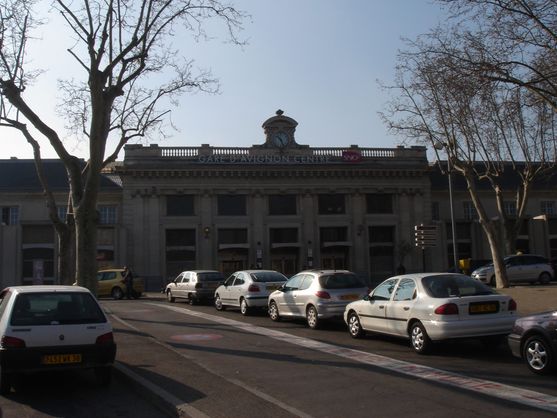 Just under an hour before my train leaves for Nîmes. There are a few things I want to see here:
a Roman arena (which is about 50 metres from the hotel I've booked),
the Maison Carée (a temple built in honour of Augustus's grandsons, I think),
the Tour Magne (a big tower, by the sounds of things),
the Pont du Gard (the remains of an aqueduct about 20 km from town),
and a triumphal arch which is around there somewhere. I have a photo of it on my desk at work.
I've given myself three nights there. Hoping that's enough time. And then to Rome itself. There's a possibility I might have to catch the TGV back to Paris, and then another train to Rome. I'll find out this afternoon.