Hello world!
Wednesday, 1 November 2017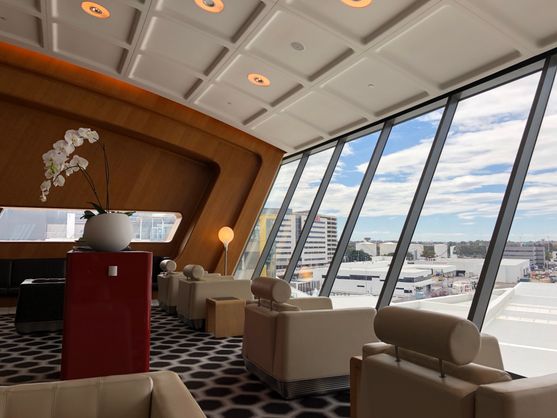 Welcome to Guns and Frocks.
I'm writing this post in the First Class Lounge at Sydney International Airport, just before catching a flight to London. The last time I was here was in 2008, the last time I took long service leave, and I was about to start a month-long trip travelling around Europe by train. I was flying economy, of course, but Calvin had used his point acquisition superpower to get me into this lounge before my flight.
But this trip will be much grander. Calvin has levelled up, and so I'm flying first class. And instead of a month-long trip, it'll be two months. I'm spending a week in England first, catching up with friends, and then flying to Amsterdam. After that, nothing much has been decided. I want to go back to Sorrento and spend more than a week there, visiting ruins and museums and things, and chilling out and reading and drinking limoncello. But apart from that, I have no concrete plans.
I'm travelling on my own, so this is my diary. I hope you'll check in with me from time to time. I'll put up some photos and talk about what I'm up to. Feel free to comment on my posts. I'd love to hear from you. And I'd be very happy to hear your suggestions about places to visit; I've really got no idea right now.