o quid solutis est beatius curis
Saturday, 25 November 2017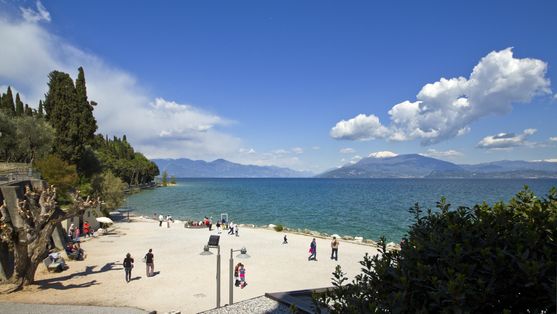 Sirmio, jewel of islands, jewel of peninsulas,
jewel of whatever is set in the bright waters
or the great sea, or either ocean,
with what joy, what pleasure I gaze at you,
scarcely believing myself free of Thynia
and the Bithynian fields, seeing you in safety.
Sirmione is a peninsula — nearly an island — that juts out into Lake Garda in Northern Italy, not far from Verona. It's not big, just a few kilometres long. An easy walk.
Some time in the 50s BCE, the young Roman poet Gaius Valerius Catullus visited here, and the poem I quote from above is his reflection on the experience. He describes his visit as a happy homecoming; exhausted from his journey and from an unprofitable year serving on the staff of a provincial governor in Turkey, Catullus marvels at the bright waters of Lake Garda, lays down his cares, laughs joyfully and finally goes to sleep in a familiar bed.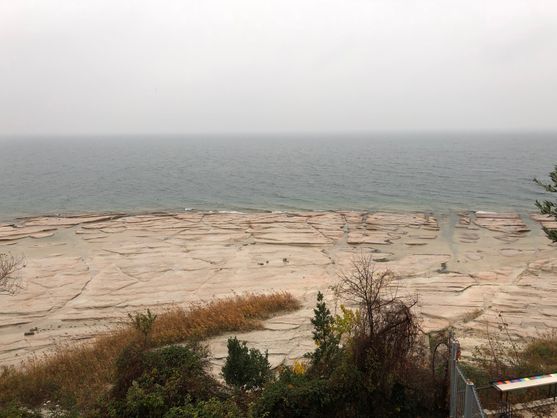 My visit was a bit different. In my last night in Antibes, after writing but before uploading my last post, it became horribly clear that I had contracted some kind of foodborne illness. I'll spare you the details, but I'm blaming undercooked meat. In any case, I had a long and gruesome train ride from Antibes to Catullus's birthplace Verona, only made longer by my pathological terror of arriving late for connecting trains. I arrived in my hotel at about 6 in the afternoon and went straight to bed.
I spent my first day in Verona reluctant to eat and unable to be bothered to think about what to do next. So I decided to stay here for four nights instead of two. I visited the Roman theatre and the Archaeological Museum, saw Juliet's balcony, and climbed around the Arena, a Roman amphitheatre in the main square still used for concerts and opera performances. I wondered if I would actually run out of things to do.
And then I remembered Catullus 31, and decided that I would spend my last full day here making my own visit to Sirmione.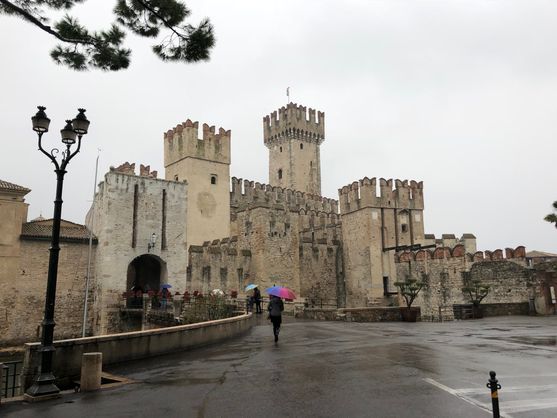 It took an hour to get to Sirmione by bus. It was raining and freezing cold. The waters weren't bright or full of laughter. And someone stole my umbrella while I was having lunch.
But it was magic. You cross a bridge to get onto the peninsula, and there's a big castle there. The submerged part of the castle is full of ducks. You can climb to the very top of the tower and look out. On the furthermost part of the peninsula are the unexpected (to me) remains of a massive Roman villa. It's called the Grotte di Catullo, built too late to actually belong to Catullus's family, but still massive and labyrinthine and — in the wind and rain and the cold — romantic and desolate. And for the first time in days, I sat down and enjoyed some food, the Italian food that was one of my major reasons for making this trip in the first place.